The second single of the year for them. So few this year. We all know Arashi sells a lot because they threw out a lot of singles, not because their two singles sold extremely well. Volume, Arashi, always, volume!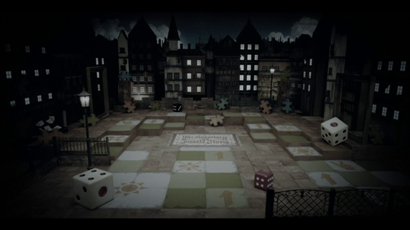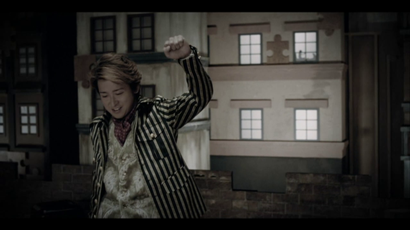 I don't like the video. It is not colourful and awesomely rainbow-treated with colours and gheyness. Not to say that there isn't any ghey. I am saying NOT ENOUGH! Though it is not without the group's signature sense of humour and randomness.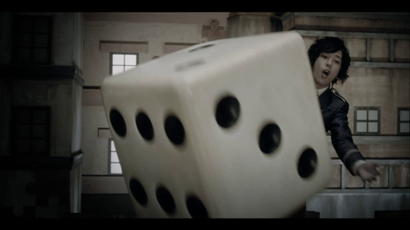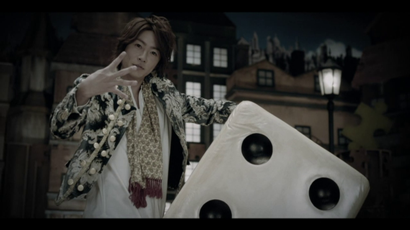 I am blaming it on the dull colours, maybe a failed attempt at artsy-fartsiness? Boybands should be boybands, they should be fruity, colourful, ghey and stuff. I say more colours! I say more ghey! I say throw in some rainbows! I say group hugs!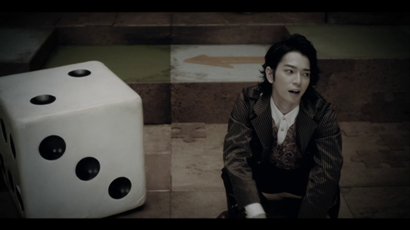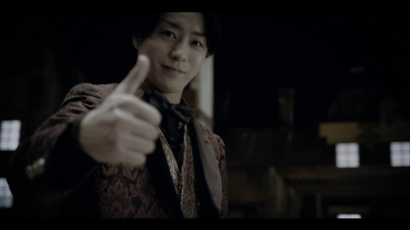 So I tried to make sense of the video. The setting is within a jigsaw puzzle. And in jigsaw puzzle world, there was a sugoroku game. And five people who move together with the number of steps taken decided with the roll of an unnecessarily huge die. Puzzle world also has cheap cardboard buildings.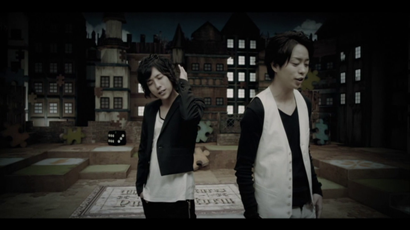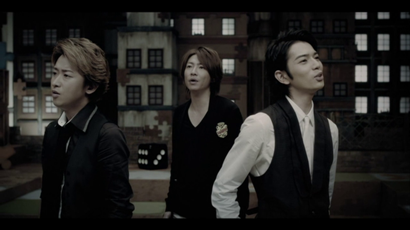 The first game requirement is that you stand around trying to look pretty while dressed like poor stage players of perhaps the Victorian era.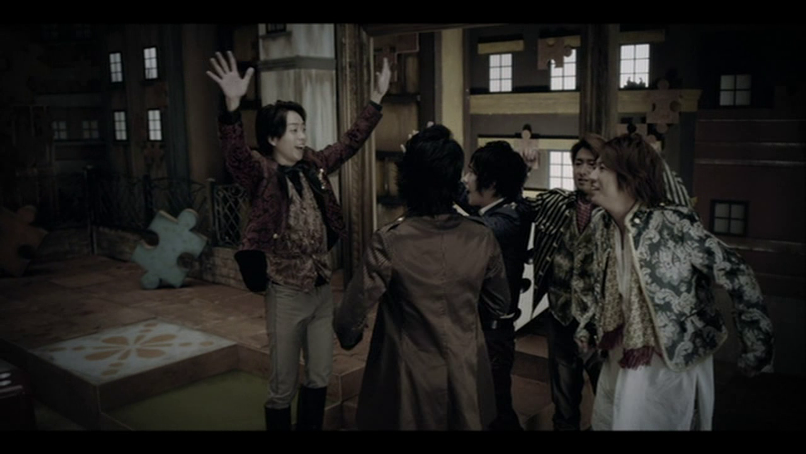 Then you sit on dice of many colours and sizes and look soulful, I am going to assume it was to serenade a love with obstacles. Tell me something new.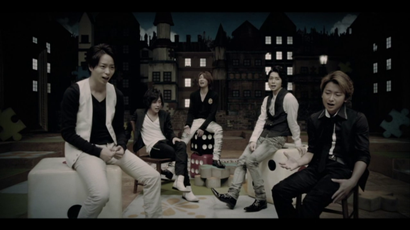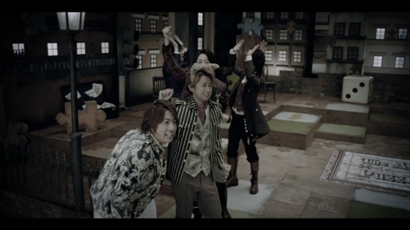 Then out of nowhere, you must give each other high-fives because of reasons unknown. Then again, why not? You are reasonably young, and you dick around for a living, if I were you, I'd sit around and give myself high-fives all day.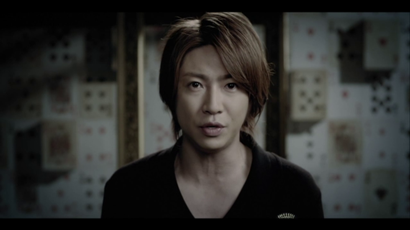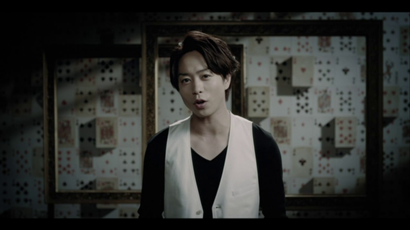 Lets just assume the theme to be board and card games, because the background is made out of decks of cards. Why? How? I thought this was a board game? I think this has something to do with the Japanese and that game of association that they keep playing. So board games, card games, they're all games, why bother making sense?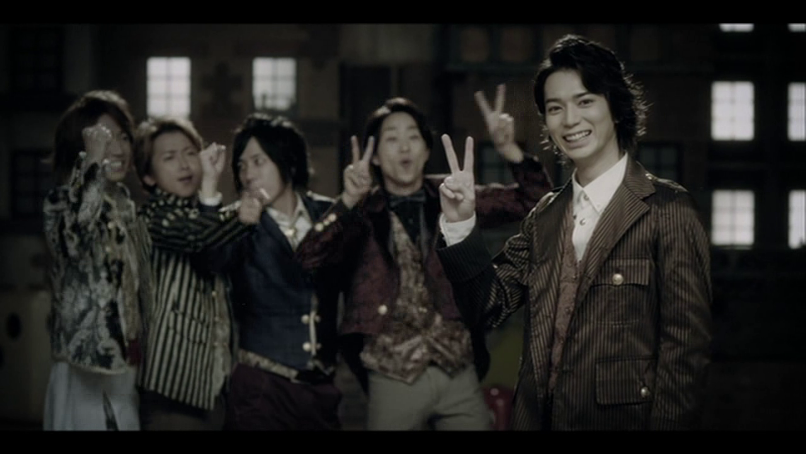 Awwww look at them, so happy. They are so happy! Do you think Sho's pants are a little tight here? I can't help noticing. But look, they're so happy!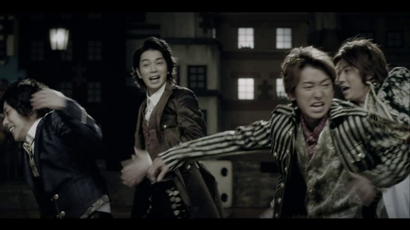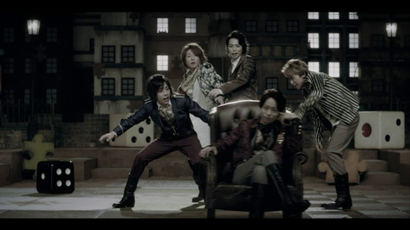 A huge part of their draw is that watching them makes you happy. Look! Grown men dicking around like they have nothing to worry about. Why worry?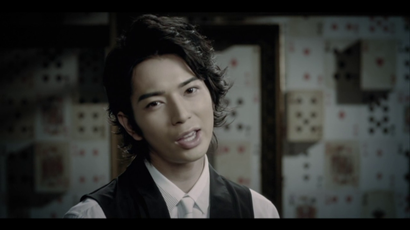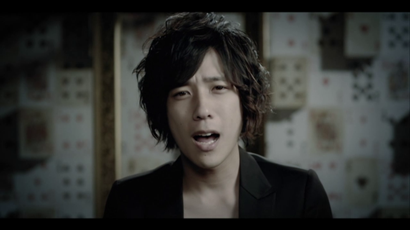 The quality of the video is reasonable. But I am not sure if there's even any effort into linking it to the song. I mean, I am no Japanese speaker, but I think it has something to do with a maze or labyrinth of some sort, no? Meh, whatevs. This is like a more sombre and adult version of Troublemaker. I'd take Troublemaker over this video any day.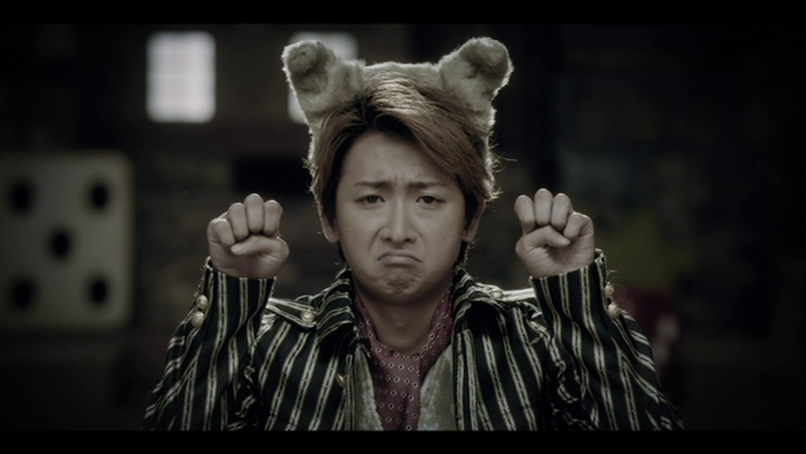 Ohno. Cute. But when you think of the fact that he's 31, it sorta turns you off a bit that he's acting like a hurt puppy. I think I lost something since the hiatus. I believe its joy. I no longer appreciate humour. But Ohno fooling around at 28 is so much cuter than Ohno fooling around at 31. I am just saying.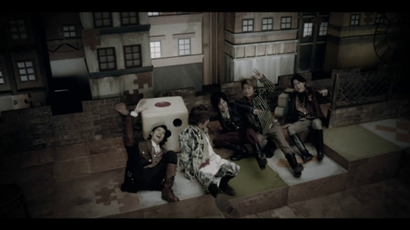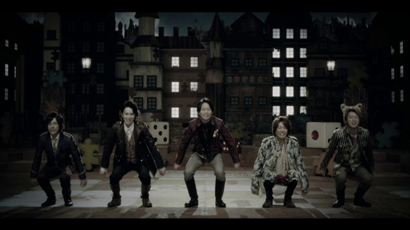 I liked it when they were doing the squat, so adorable. I worry for Sho's crotch in those tight pants, but suuuure, do whatever. Looked like he could barely go all the way down, no? Oh so cute when they are all lined up and singing like a bunch of.... LOOK! SHO! CROTCH!