Seriously? Two singles released so close to each other... I wonder if it is a good idea. Poor fans. Literally.
Since I am not a fan and probably won't listen to this song repeatedly, I am fine with just watching the PV and then bitch about it.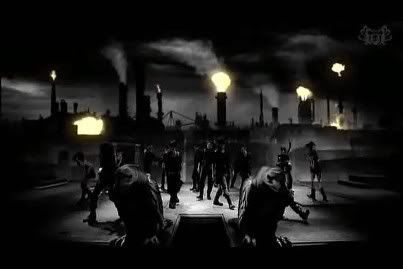 The song... I like it. The lyrics... English-speaking is not their forte. Really. And I hate it when you can understand partially, but not all. It is even more annoying than not understanding anything at all. It would have been better if they were singing in... like... German or something. I know I can search for the lyrics, but seriously, I have better things to do. Now if a fan comes up and TYPES the lyrics here in an attempt to defend their beloved group... go get a life. (xD I fell out of my chair laughing when a fan did so here not too long ago...) I don't even care what gibberish Arashi speaks in their songs. xD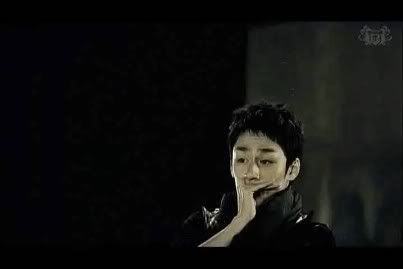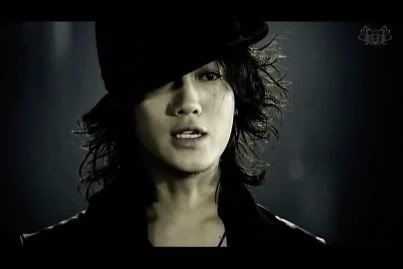 I am just saying, if they cannot do it, don't try it. Like how human beings don't try to swim across the Pacific, like how I never tried to be a scientist... KAT-TUN should never try to sing English in an effort to convey anything. If they want to sing gibberish that means nothing, by all means, they should. xD If they are trying to say something with English and hope that people who understand English can understand them, their attempt was a failure. That was all that I am trying to say.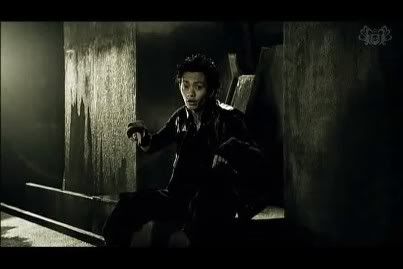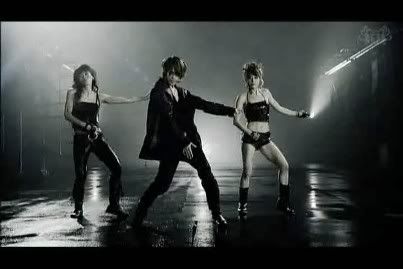 Now... I like the entire feeling of the PV. It pulls you in, the background on the other hand... Okay, like Michael Jackson's complexion is more real than that. I was all ready to rave about how ALL PVs should look like that... until I took a better look at the background and wanted to knock myself in the head because it looks so damn fake. If the camera is set at one spot, the background is okay, but it is when the camera moves horizontally that you can see so clearly that the background and the platform on which the dancing occurs looks so detachable it is amusing.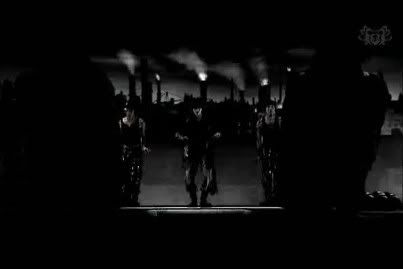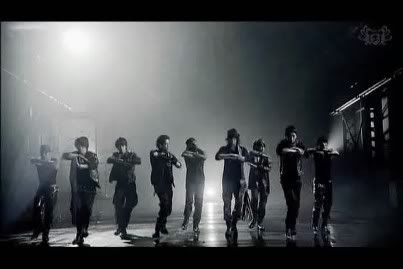 And then they tried to dance. Okay, I'll cut them some slack, the dancing is not as bad as one would expect their dancing to be. I just cannot stand Kame's dancing. xD (And if someone comes along and tells me he was voted Japan's most wanted lover in some stupid poll and I should worship him because others think he's hot... kiss my ass.) I dislike Kame and nothing will change that. Okay, not anytime soon anyway. Mr. KAT-TUN spokesperson. Bleh.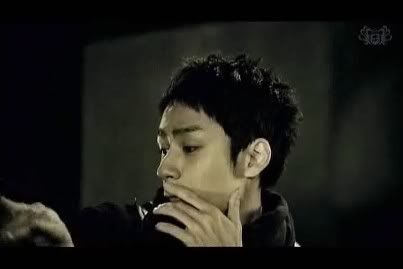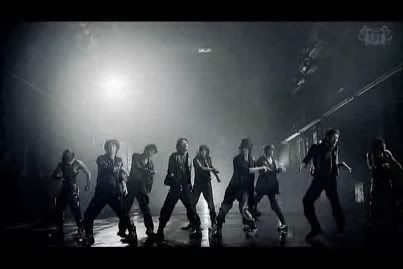 This song is BETTER than "One Drop". Way better. It is so much better that I don't know if Kame is supposed to be the frontman of the group anymore. He got the sucky drama, he got the suckier song. xD That other song is not bad per se. It is just not as good as this. xD This has a catchy tune, and the chorus, albeit the Engrish, I actually really like the sound of it. I am going to pretend that it is gibberish. I have a problem with accents, I have to admit that. I just got used to my Aussie lecturer's accent. xD That took some time.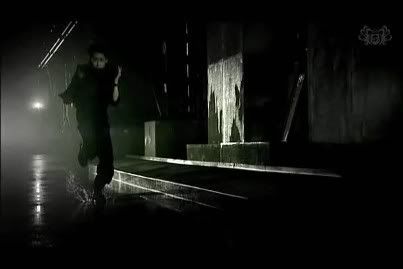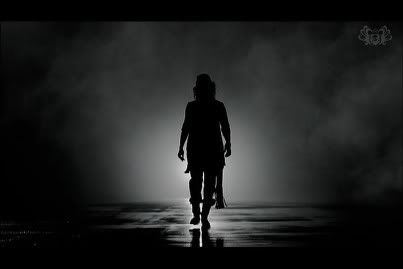 (I like that screencap on the right... it's very nice. Even if it is KAT-TUN. Now why can't all the directors of PV make something like this?)
I like the PV, overall. And if the background is less fake, I would have been raving about it. xD I like these type of PVs. It makes the whole thing a bit classier than it actually is. It will be pretty obvious that I didn't put much thought into the screencapping. Hey, it is not like it's anything important.