Winter 2009
Episodes: 10
Starring: Tamaki Hiroshi, Karina, Matsuda Shota, DAIGO, Yoshitaka Yuriko, Kanjiya Shihori, Tanihara Shosuke...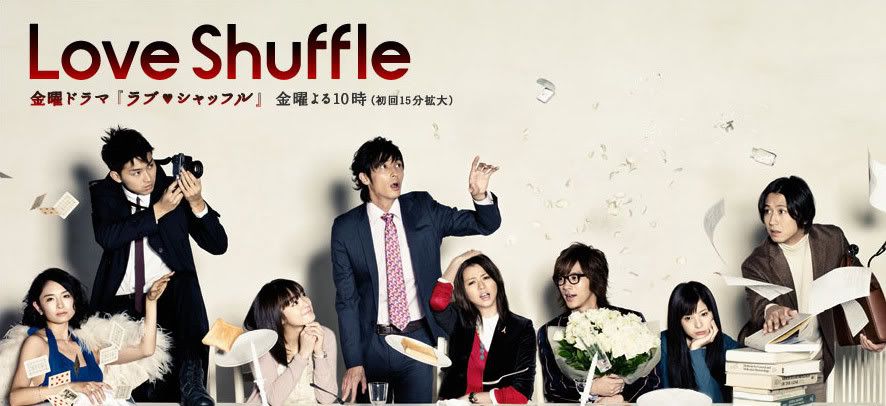 This drama is about 8 people who participate in a 'love shuffle' where partners are shuffled on a weekly basis. Each week, they will have a different partner to go on dates with and to get to know. Each person partake in this bizarre arrangement for their own reasons which will slowly be unfolded as the drama progresses. It all started when four residents of a luxury apartment building who live on the same floor were trapped, by chance, in the same elevator at the same time during thunderstorm which caused a power failure. The four - Usami Kei, Aizawa Airu, Sera Oujiro and Kikuta Masato began talking about various things in their lives and found that they are all dissatisfied with the path their lives are taking.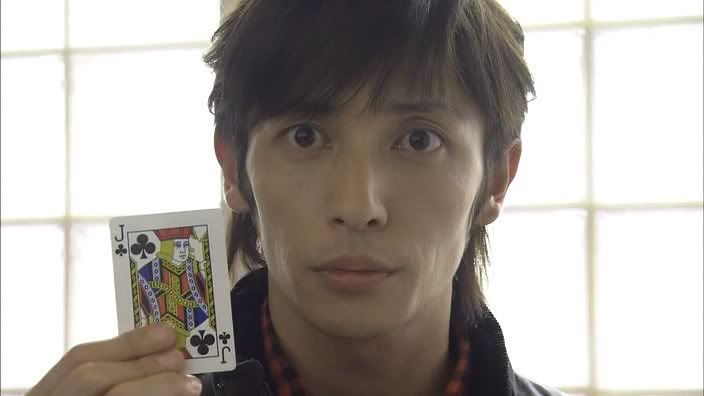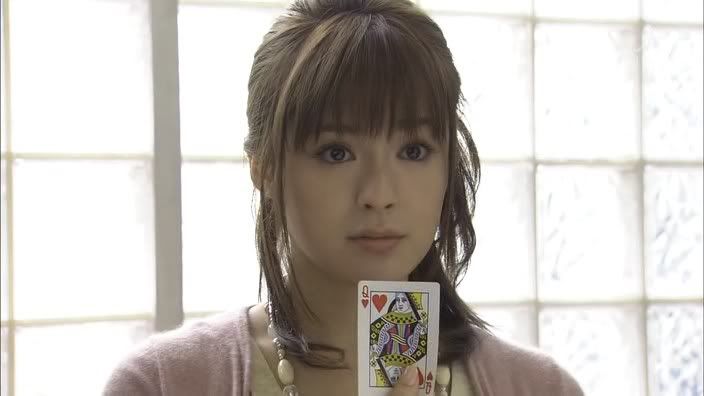 Usami Kei is a young man whose fiancée is the daughter of his boss. Due to this relationship he was quickly promoted to a high rank. When he thought their relationship was going well and that a wedding will soon follow, the fiancee, Kagawa Mei decided that she couldn't follow through the engagement. Not only Kei did not receive an explanation for Mei's actions, but Mei, who appears to still have feelings for Kei, might not know the reasons herself.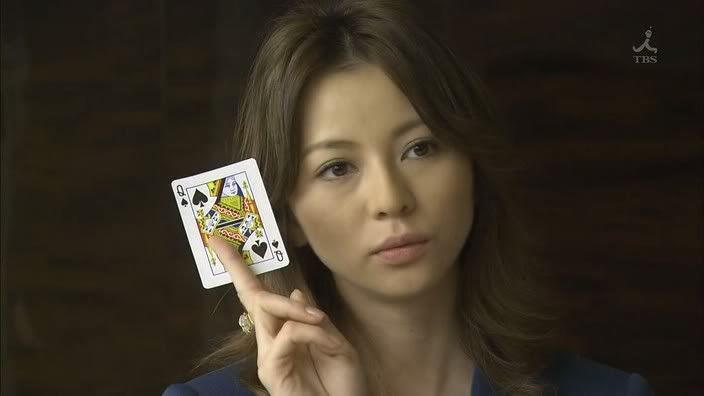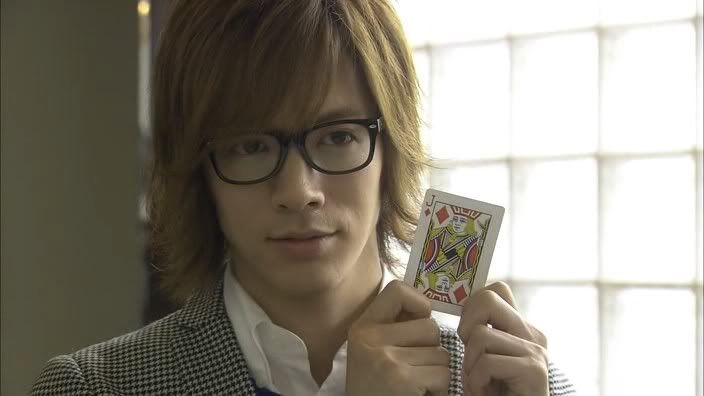 Aizawa Airu, a linguistic interpreter kind of person, is attractive and smart. However, she finds that her relationships never go well as she watches her current relationship with rich man Oishi Yukichi fall apart helplessly. Though Yukichi loves Airu, he just could not fill the void in her heart and make her happy. Despite being rich and good-looking, Yukcihi is timid and submissive, a clear contrast with Airu, an outspoken, rough young woman.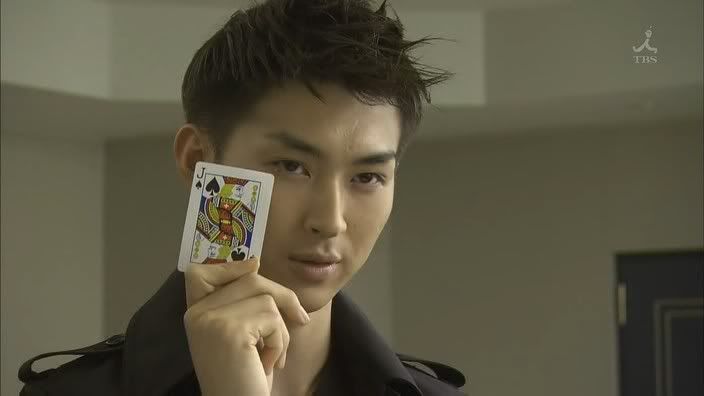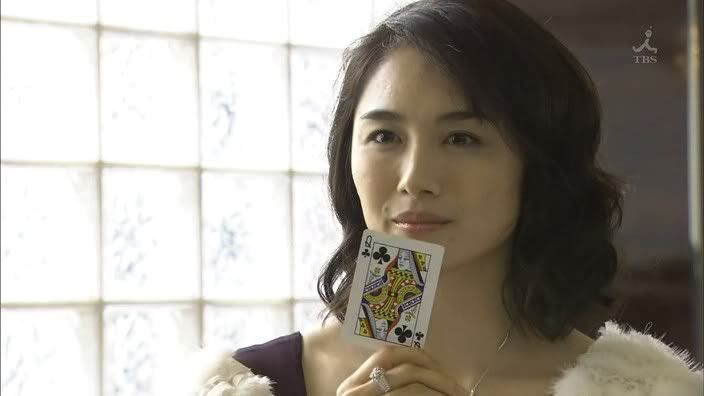 Sera Oujiro is a shady professional photographer who mainly takes pictures of models, gravure models, fashion models. Models. Smooth-talking and confident and good-looking, Oujiro seems to be able to have his way with women. But the woman he is sleeping with is an older, curvy, married woman named Kamijo Reiko. Reiko is a scorned wife whose husband does not see her as a woman. She feels unwanted and seeks to become promiscuous with various man.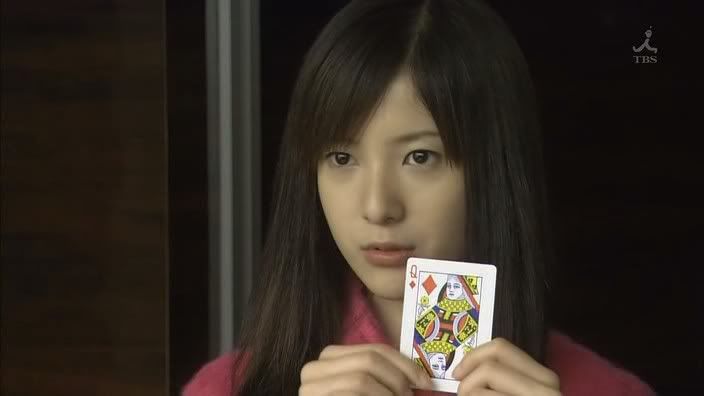 Kikuta Masato is a mature, reliable psychiatrist who seems to be able to think rationally about the happenings around him while retaining an air of mystery about him. One of his patients is a young art major university student, Hayakawa Kairi. Her father is a strict man who forbids her to do anything besides art. She feels trapped by his restrictions and rules and subsequently becomes suicidal. Masato proposed a "Love Shuffle" amongst his neighbours, their partners and Kairi which might or might not be driven by his concern for Kairi as a patient...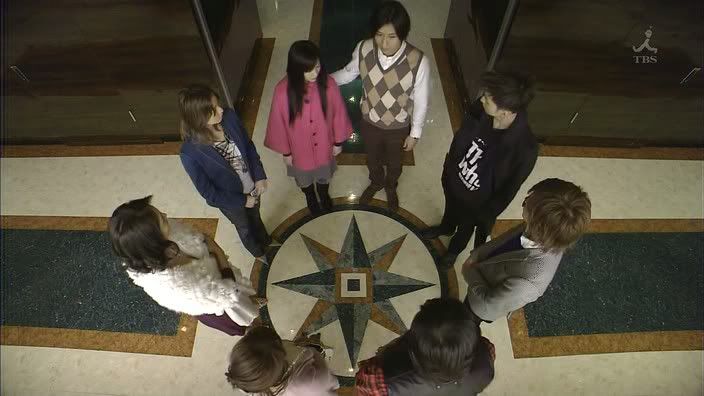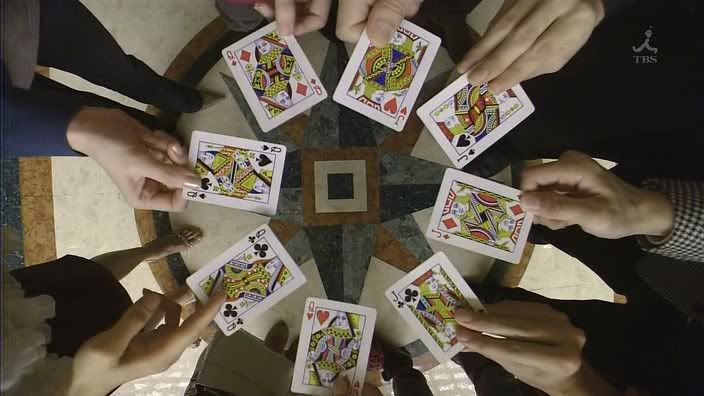 The eight individuals agreed to the arrangement though some participants needed some persuasion. Will new couples be formed? Or will old couples reunite? See... I don't know. It is extremely confusing.
*****
Expected pairings, slowly gets rather boring, but overall good. I'd spend more time with this entry but I have to uh... prepare for a presentation for my report and some other stuff.
So here's a brief on. Couplings, you can tell from the second episode or third. Tamaki Hiroshi annoyed me, favourite character Matsuda Shota's up until the point where he got boring and broke down because he thought Kairi was dead.
Halfway through, they tried to play up the mystery, but when the explanation for the mystery was done near the end, they were just boring. It is like they build up the anticipation, but could not deliver the big boom towards the end. It is like... uh... they Y2K, if anyone remembers that shit. So, towards the end of 1999, everyone was all "OMFG, like what is going to happen?" and then 2000 came and there really wasn't that big of a fuss. Yeah, like that.
Also, there were a lot of factors they used to kick up the drama and 'mystery' if that's what you want to call it. I call it confusion. There were too many characters and limited time for character development. What you had was just a simple explanation of the characters' backgrounds when two of the characters were having a heart-to-heart conversation. Was not satisfactory. The 8 main characters were this drama's best feature, yet it caused the drama's worst. Also, the various reference to Japanese popular culture and other random references which were incorporated into their conversations can cause much confusion to those who don't understand. Considering the fact that I watched this raw... I am lucky to understand as much as I do.
I did, however, enjoyed. In fact, I haven't finished watching "Voice" and "Triangle", so it will be a little bit hard to decide which was the champ for the season for me.
Reitings: 3/5