29 July 2008
Tee hee. Morita and Sakamoto teamed up against Okada and Inocchi in the school treasure hunt game that Morita and Nagano went on last week. Okay, the previous episode, whenever that was.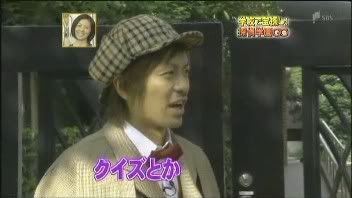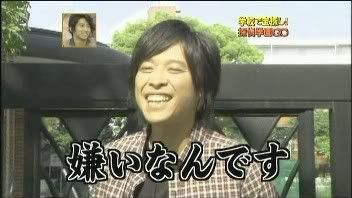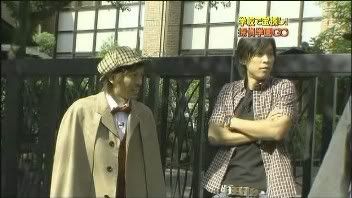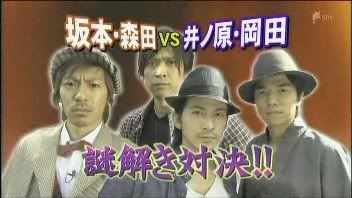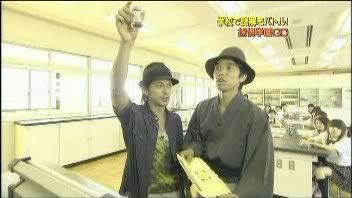 When Morita isn't making funny noises and movements, he solves puzzles THE WRONG WAY. This guy is unbelievable. Seriously. xDDDD And Okada is just silly when he is with the other members of V6. Just silly.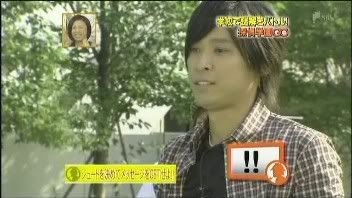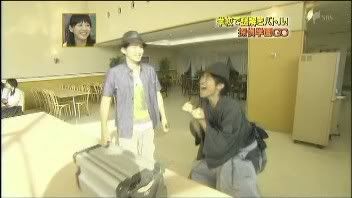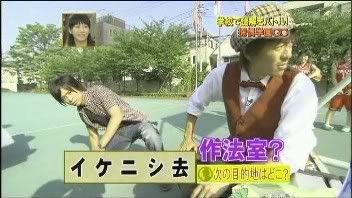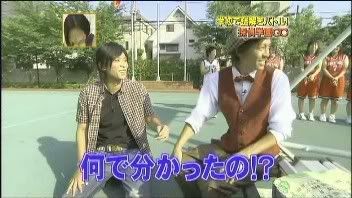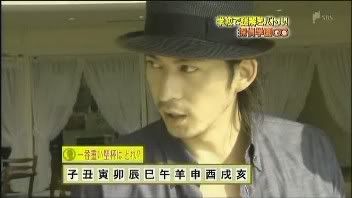 This big boysies kept getting teased by the students. Inocchi's expressions are like, seriously... laughable while, um... Sakamoto may be smarter than Go. Actually, I think anyone is smarter than Go.
Okay, this is ridiculous. I was from an all girls' school too you know? Why don't I get V6 members coming into my school and do crazy shit and laugh like retarded people right in front of me? Huh? Tee hee. I'll probably pretend like I am not excited. Its embarrassing. Why do you think I am blogging anonymously here? I mean, apart from avoiding fangirl attacks, of course.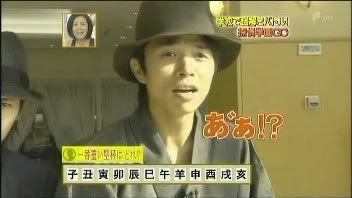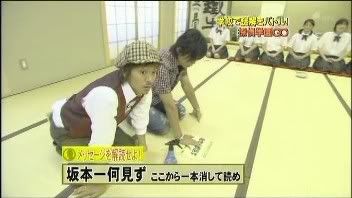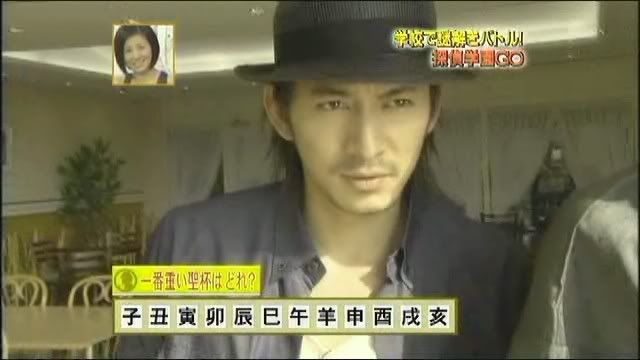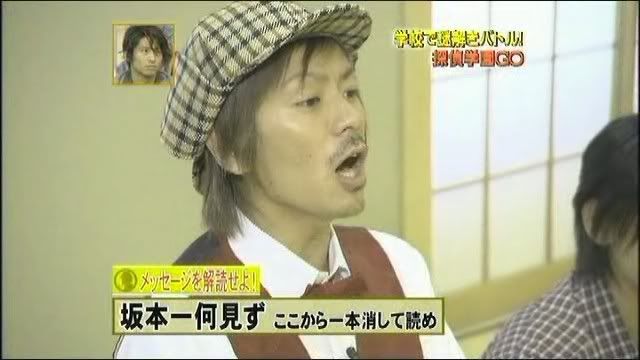 Morita in his little detective hat. So hot. So hot. Ah~~
And then in the end, when the two teams were fighting for the treasure chest. Seriously, I have seen a fight like that before... BETWEEN 10-YEAR-OLDS. Tee-hee. I am so going to marry an idiot in the future. If I keep this up, I am going to. Oh, sadness. No macho knight riding sexily on a horse. Nope, but an idiot, who does things like fighting over a treasure chest, making crazy unintelligible exclamations.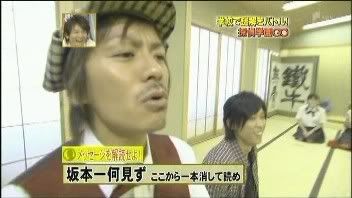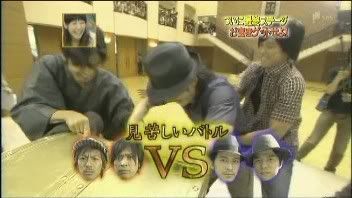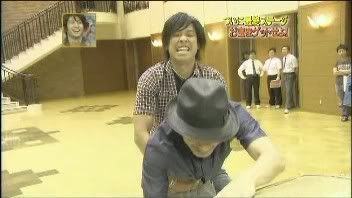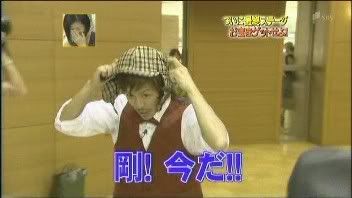 It turns out that the whole episode is about this treasure hunt. The hints are very... um... very... interesting, really. But you'd have to watch to find it any interesting.
I'd really love to watch Go and Okada to team up against the other two. Because I personally just love any interaction between Go and Junichi. They're very short, the two of them. xD Two midgets running around, what a sight.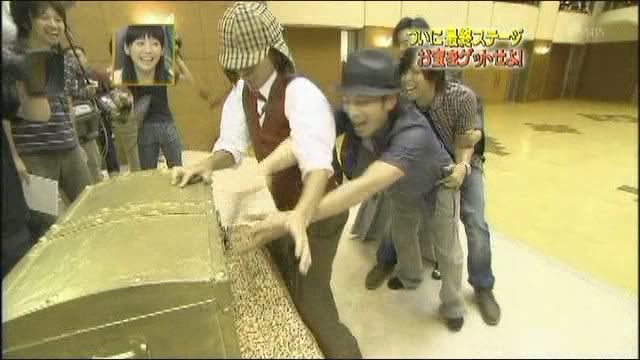 The two teams arrived at the final destination at the same time and then... fought for the chest like babies fighting for ice cream. The 'treasure' was, um... disappointing, no surprise there though.