31 July 2008
I am not complaining that Arashi has 3 weekly TV shows. Really, I love it. But to keep up with it needs more than a little effort on my part because... well, I'd like to think that I have a life. And my life doesn't revolve around things like Arashi and V6 and the Japanese entertainment scene. (
Which, in fact, is gradually coming true. I have this thing for Christian Bale before I watched "American Psycho" last night and now I am kinda freaked out about him cos he is way scary, not that it has anything to do with this particular show.
)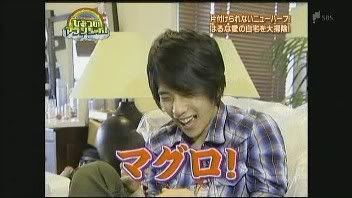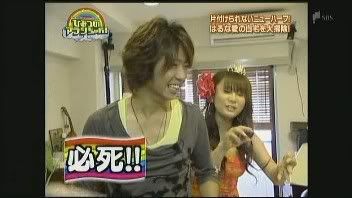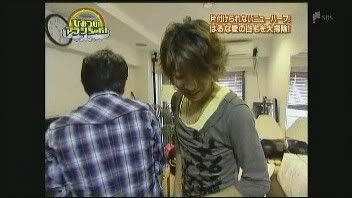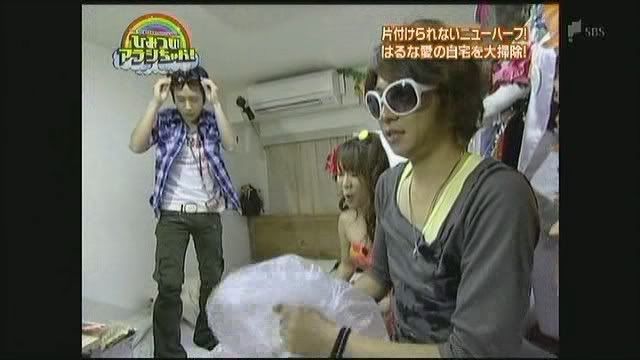 In this episode of HNAC (That's this show, for short) Aiba and Nino went and explored Haruna Ai's room, cleaned it up and hired people to assist Haruna Ai in his transformation to a princess-type of girl. Which he is not. She's a transvestite who is very pretty, I'll give him that. Actually, I am not sure if I should use him or her when it comes to Haruna Ai because, legally, he is still a he. But I cannot get used to calling her a him. Wait, I am confused. Yeah.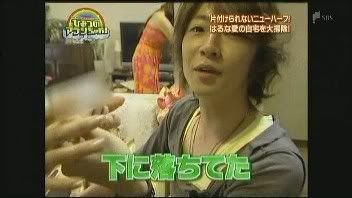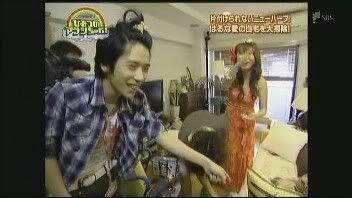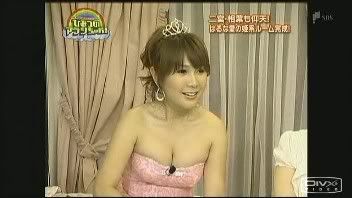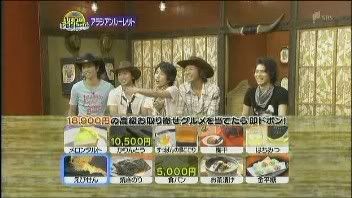 My birthday is coming up too. Why don't Aiba come and feed me freakin' cake? At least I don't have a penis previously. What can't I be jealous? Lol, I kid. Her room is all pink after the reform. And she has a dressing room now. Bitch. xD What? What? Aiba fed her cake! Nino was cleaning her house! I want to be jealous. But I can't. And its pissing me off because she is damn funny and I like her Ayaya imitations. xD
[
Note:
I am typing all wrong today and my usage of words are freakin' weird because I woke up with a freakin' headache. Please forgive the weird language, if any was found
.]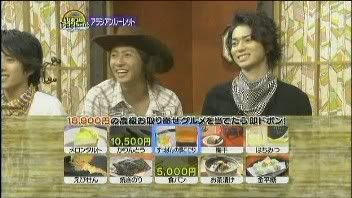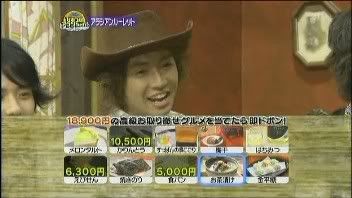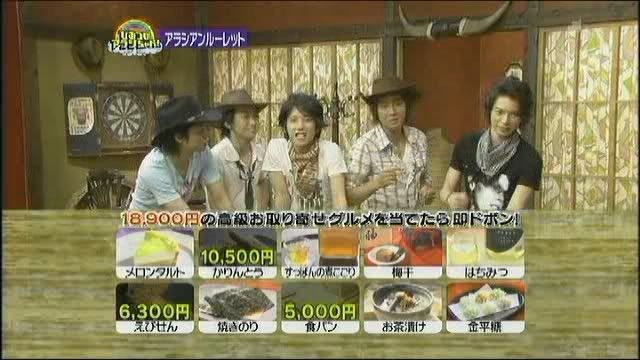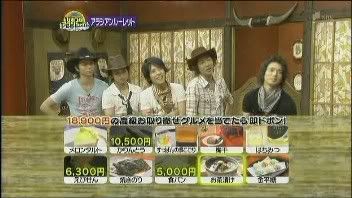 I noticed that in this episode of HNAC, there wasn't any studio recording was there? They're all on location. I think Arashi is busy doing damage control. But I think the whole issue is pretty much resolved right now. Are they
NOT
going to have the studio introduction scenes henceforth? Another thing... Aiba's hair is bitchin' in this segment. Can he wear it like that every single time?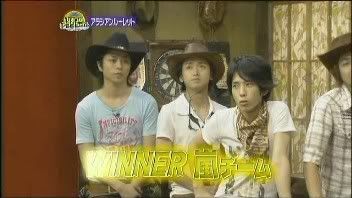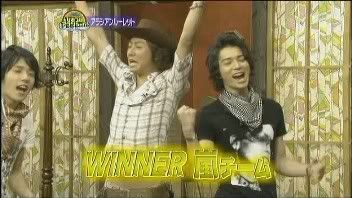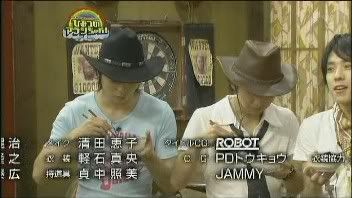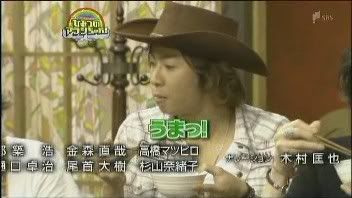 Next comes the Arashian roulette segment. They are guessing about food again. This time, the theme is expensive food. Tomochika was one of the guests. Can I say how much I adore Tomochika? xD She's really funny. And I don't think Arashi knows expensive food. They can afford it, but they're really clueless, except for Jun. Cos Sho and Ohno eat funny food and call them nice. I don't know why, but Jun looks really shaggable here. Its that wide goofy grin, reminds me of the days when he wasn't as slutty. xD But, surprisingly, their ability to guess prices is better than mine. WAY better.
I am a bad, bad consumer. T_T You would laugh at the outrageous things I bought for insane prices and then find no use for them. But! I am smarter and older now. When Arashi is being competitive, their efforts on thwarting their opponents is totally very kindergarten-ish. And you wonder why I like them.
AND
surprisingly, Arashi won! And Ohno was really silent. I didn't hear him speak ONE word. OR I missed it. He seems really out of it. T_T Poor thing must be tired. Oh well. At least they're rich. No reason to sympathize rich people. Rich people invent more 'sophisticated' words such as 'vintage' (
clothing, not wine
) and 'eccentric' which to us, poor people are just 'piece of really old shit' and 'freaky'.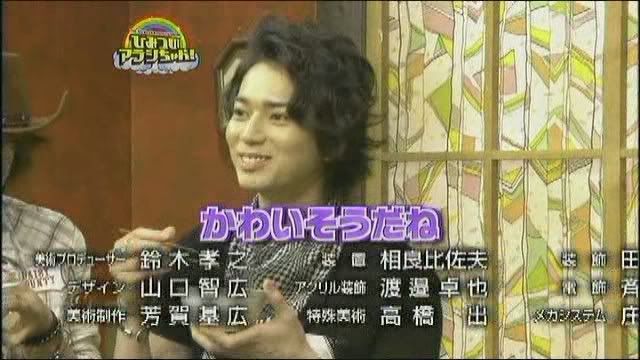 Next episode features Sakuraiba child minder. Tee hee.