2007
Episodes: 10
Starring: Kato Rosa, Matsuda Shota, Sakai Ayana, Maeda Ai, Saito Shota, Ihara Tsuyoshi,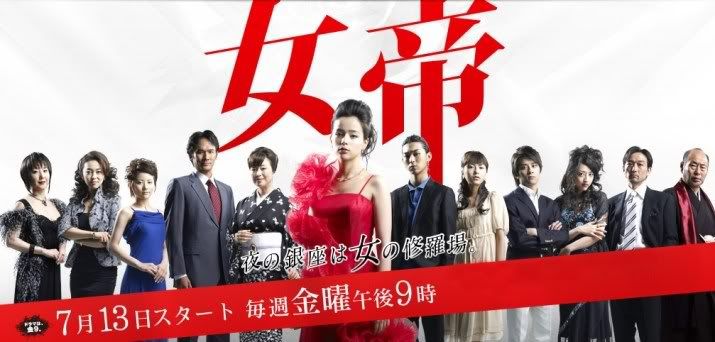 Tachibana Ayaka was a normal highschool girl, though living in poverty and being looked down upon, she was happy. Her mother raised her alone by operating a snack bar. Snack bars are often though to have connections with prostitutions, thus Ayaka faced a hard time in school, though her mother clarified that she never sold her body for money.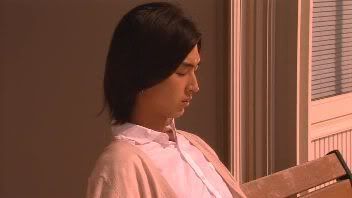 When Ayaka's mother fell sick with terminal cancer, Ayaka decided to quit school to work for her mother's treatment fees. Right before she left, Sugino, the son of a powerful man who was trying to force Ayaka into selling her mother's shop, tried to rape her in school. When they were caught, they tried to shut her and paid her money for her store. She refused.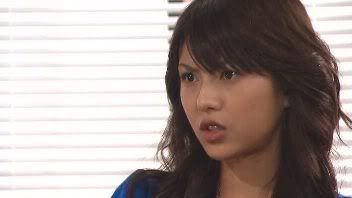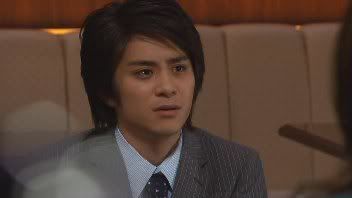 When her mother died, Ayaka found a letter with the name of her father, who was still alive. Her father dumped her mother when she was pregnant with Ayaka in order to gain power and wealth. This added oil into Ayaka's already burning hatred for rich and powerful man. This drama follows Ayaka's journey for revenge against such men by striving to be the top hostess. After being oppressed by the rich and powerful, Ayaka left Kumamoto and headed for Tokyo with her mind set on gaining power and MONAY using her feminine charms~
*****
[Spoilers]
Yet another one of many dramas, movies whatever... that tells you, whatever material wants that you strive for may not be what is important. At times, when you look back, you wonder if everything you sacrificed to get there is worthy of the ending you get.
Yeah, nice message. whatever... by the way... the hot dude in this drama is hot. xD
Matsuda Shota plays a dude who will help her rise to her desired number one spot. The way he appeared was totally cool! Damn, this is the first time I thought a yakuza character is shaggable. xD Though I have to say that his characters are rather bland and lack facial expression. xD I cannot tell if he is trying to project cockiness or sincerity at times. But its the same awkwardness that makes him so... ah~~ Yeah, that. His brother is more versatile and though they sometimes share the same blank expression, Ryuhei's characters work better. At least to me. And yes, I know Shota is the hotter one... but Ryuhei has a different type of attraction. Both brothers are excessively shy though.
Enough about hot brothers. Kato Rosa is pretty. Doesn't look older than I am but is older than I am. Totally like her. xD Watched her when she went on Domoto Tsuyoshi no Shoujiki Shindoi. First impression... thought she was a child actress. xD LOL. Yeah, whatever. Anyways, rumour has it she used to date... errr I forgot, its Jin or Pi or Jun. xD I forgot, its not like I keep up with who they are dating, you know? xD Yeah.
Sakai Ayana can play a bitch too eh? Thought she was always the kind hearted, perfect, rich, talented ex-girlfriend of the main male character. xD Can I go back to talking about Matsuda Shota now? You know I am dying to go on and on... but its just... yeah, I won't. xD LOL. xD
Ihara Tsuyoshi delivers his part with umph and manliness. I miss watching Letters From Iwojima. That horse riding character of his~ there's something about men and horses that I like. Of course... facial hair as well. Facial hair~
OMG Hayami Mokomichi is in there! Well playing Night has an effect on me in terms of his likability after all. But he is a complete asshole in here but then he has a conscience as well. xD Always preferred Soushi over Night in the drama though. xD Btw, its finished, Zettai Kareshi. Even if Shota is really tall as a Japanese, he cannot even compare with Hayami Mokomichi. That is how tall this man is. Seriously~ creepily tall. Too tall.
Date Naoto's infatuation with Ayaka and his dedication to help her without her knowing is unrealistic. And the man is probably stupid. xD But it works though, making girls fawning over this character. Ah~ From when she was a clumsy girl trying to brashly make her way up the social ladder to her being the most successful hostess in Ginza, Naoto was always there, supporting her unconditionally. Even as he was dying, he worked hard to ensure the realization of Ayaka's dream that became his dream as well. His dream as to watch Ayaka become the
Jotei
. T_T That's, that is just a killer for a hopeless romantic like... um... NOT ME. Oh shit, I wanna watch "Bara no nai Hanaya" isn't Matsuda Shota in that too?
Yeah, whatever. I won't have the same feeling of awe for him tomorrow. xD That's me. I forget.
I am really divided between serious dramas and stupid dramas (those with a comedic effect in every scene.) I would like to think that I prefer neither. It has got to be the cast that draws the viewers in anyways. I think nowadays, storylines are basically a copy of a copy of a copy. Say one drama is about shit happening to a pilot, they'd just change it for the next drama into shit happening to a lawyer. Same formula goes. Change the cast, throw in a few other influences. BAM, you have a new drama.
The cast the key. xD At least to me. I so finished this drama in one night... though the night extends to the morning. At 3.30 a.m. I am doing this entry. xD
Rating: 4/5 (Still cannot get over Naoto's rather tragic end to his young life.)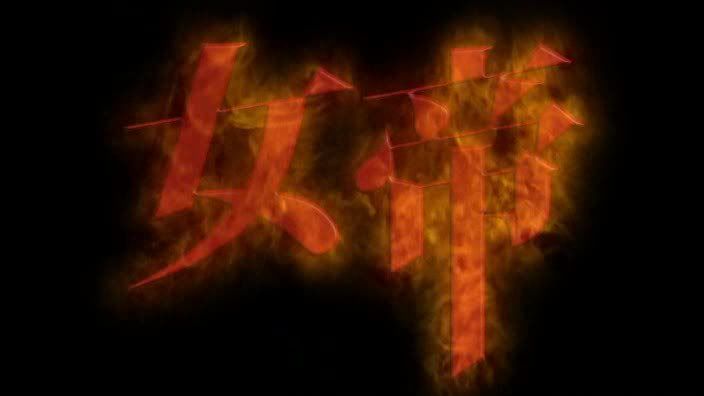 And... just because I feel like it and I totally think that god should make all men up to such standards.