Me. Ecstatic. Me. Thrilled.
This time, team Hana Yori Dango Final came back to Tokyo Friend Park, but one cast member is missing. Matsuda Shota. Oh where are you? xD Oh well. I love to watch the interaction between the boys and Inoue Mao. xD She's hilarious, that girl. So... funny. You can tell that the boys spoil her, being the only girl in the main casts. Anyway, this time, they didn't do as well as they did the previous time eh. Was fun enough though. (
Damn it! Just realized I left the crap talk about the two seasons of HYD in my other blog. And its not in the format that I have developed here. So I shall watch them and do them again. T_T I am too busy. Nya, to think I enjoyed this... well I do. Yeah. Okay, I'll do this.
)
3 years of working together, finally it has come to an end. Ah, I guess the producers milked enough out of the dairy cow. Its udders are squeezed dry. If you milk it too much, it will just get old and fad away. Better withdraw early and reap the benefits while maintaining some integrity. Shun is so tall. So tall. Which is why he can wear the half-leg shorts well. Nino in that "One Love" PV... disaster. xD Yeah, anyways, the cast members all called Abe Tsuyoshi 'Ton Ton'. xD
Tsuyoshi is so shy. Its obvious that Mao, Jun and Shun are the closest. They played a trailer (
sorta
) of the movie and then the song came out. SO GOOD. Yeah. Yeah. I am ecstatic. Hyper. Can't suppress the joy. Mao teases Tsuyoshi, blames Jun and um... stuff. The group is close. Unlike other cast for other dramas, they have a history together, you see. I fear to see how Ohno and Toma are going interact though. Cos, they don't seem that close, really. xD I wonder. But its Ohno, you cannot not like Ohno. Period.
Back to HYD. Ah, I thought it ended with the second season of the drama, but NO. I hate elongated stuff. Its so... annoying. Its like, its great, but END ALREADY. I think its ending for real now. Thank god. Oguri Shun. Hair during TFP. T_T CHOP IT OFF. I never liked the Tsukasa-perm as well. Somehow doesn't look sophisticated enough for Jun. So during the dart game, only Ton Ton got a tawashi. The others got... stuff. xD Jun didn't get what he wanted though, he got what Ton Ton wanted. Shun and Mao got what they wanted. The group had lotsa chemistry during the game. Lotsa cooperation. Lotsa... um... stuff.
Even though like Jun is close with Mao. Jun saved his heart for Ohno. xD WHAT? But Jun and Mao are good too. xD You know, its like Tackey and FukaKyon. Yamapi and Maki. Yamada and Ayase. Tsumabuki and Takeuchi. Its fixed in my mind, they should be together. Its a sin otherwise. xD Me and my imaginations. Yeah. Whatever. xD Nothing beats the orgy that is Arashi.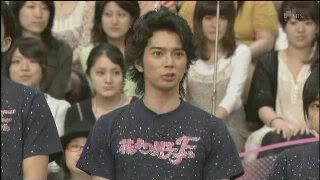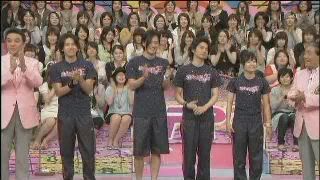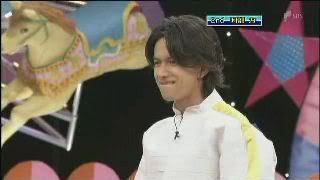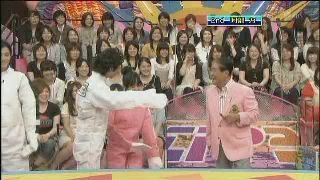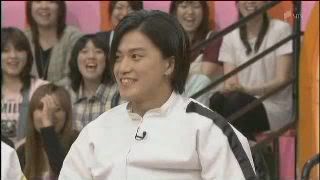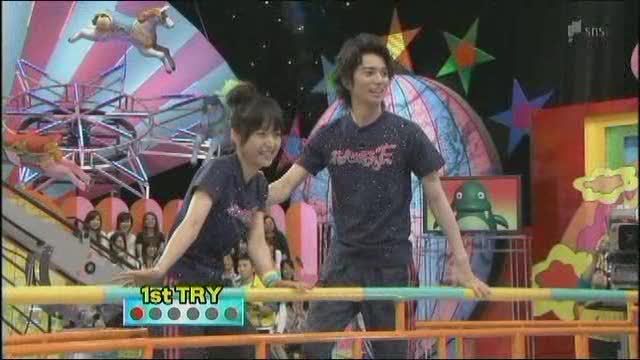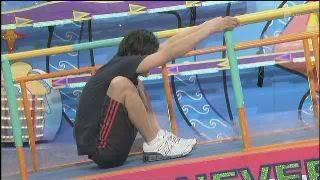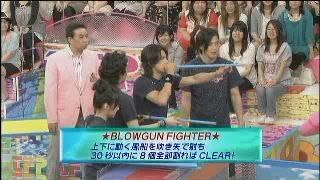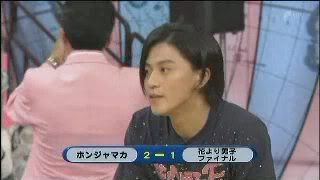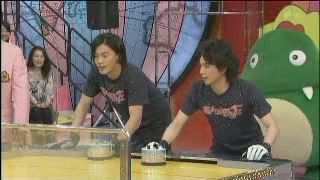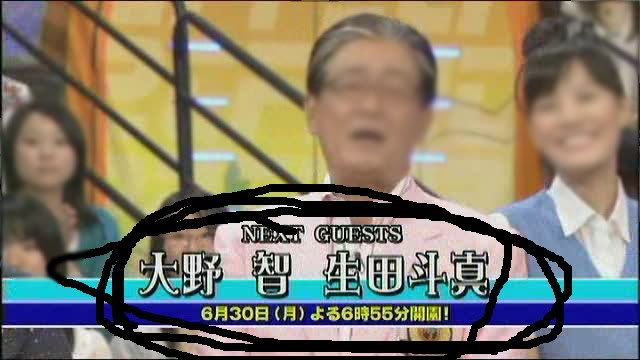 Ohno will be on next. OHNO WILL BE ON NEXT. WITH TOMA. WITH TOMA. I SEE BLURRY SPOTS ON THE SCREEN. In other words, I think I need to sleep.