I am not much for screaming. At least not in these recent years. And when I was teen, you should take that into account because... you know teenagers...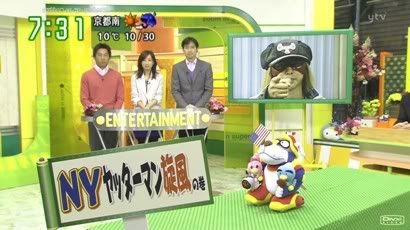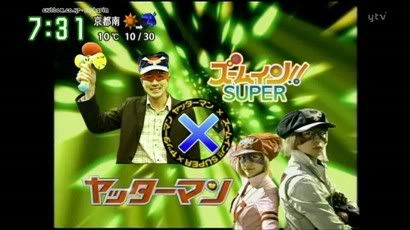 I am most certain any Arashi fan has heard of Sho's 'big' appearance at the Comic Con in the Big Apple. First and foremost, I am sure anyone would be happy to find that they're popular in foreign countries. But from what I heard, there was quite a bit of a ruckus that was caused. But the screaming... I HATE SCREAMING. I despise screaming crowds. Screaming obscenities~ There are places where it would be appropriate to scream "NIPPLES" at Sho. Say, concerts~ and stuff. But... I'd think it would be rather inappropriate that one should do that when he is promoting a movie. But hey, it is their problem, not mine.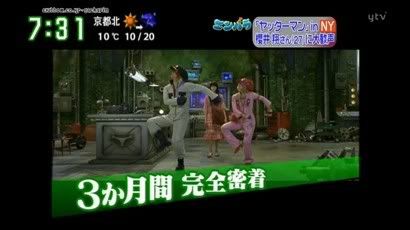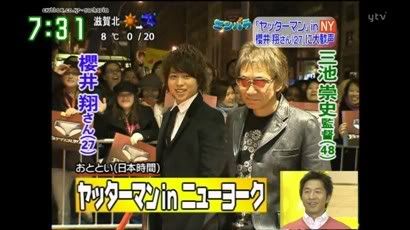 You know how during movies, some cast member would be more popular than others? And if their fans kept screaming when it was time for the cast members to speak, it would be quite an awkward situation. Especially when they're just screaming for the popular ones and then neglect the others. It is kinda unfair, because, although the distribution of popularity can never be equal, one would like to be acknowledged as part of the [whatever] that they are promoting. For me, I think fans should at least show a little respect and acknowledge others that also contributed to the work. I don't know, it is not quite my problem, if Sho loves bathing in the limelight like that... good for him. xD Just an opinion.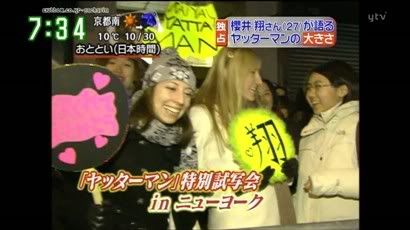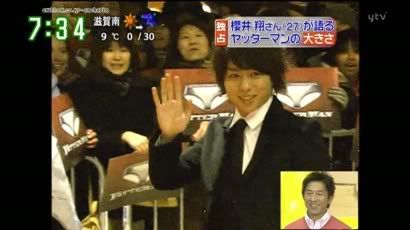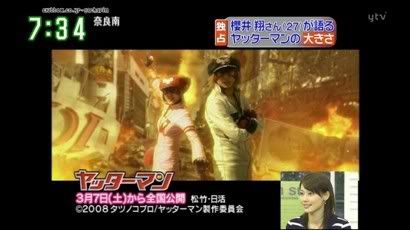 It was not the case for Sho's appearance at the Comic Con. At least not from what I see. I was watching a fancam just to see to what extent the crazy fans who planned to travel there to see him actually did so. There were freakin' uchiwas of his name. xD I don't know, but I imagine passerbys to be a bit... "WTF". Oh well. And I swear I heard someone from the crowd screaming "Chikubi". I wonder if it was appropriate. I'd rather have my fingernails removed sans anesthetic rather than do that.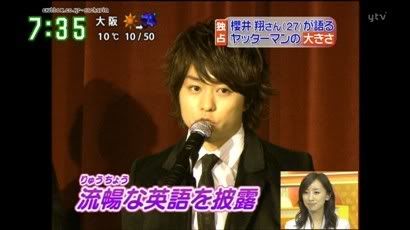 Is it just me or is this global warming thing really affecting the weather. It is so freakin' hot here and people living in places where you need to wear more than two layers of clothes, I envy you. Back to the topic, Sho speaking English. xD He kinda mumbled. "Yatterman is a film with VERY Japanese flavour." xD Well, considering the fact that he never said that he is fluent in the language, you have to credit him that he made like... one tiny mistake. For those who were all "I was born in the States, yo" and all "I studied in Europe for years", and then made simple mistakes... xD that is when we point at laugh at their lack of learning abilities. But I'd have imagined that a translator taught Sho that, so... Okay, like who gives a shit, really, about English and all.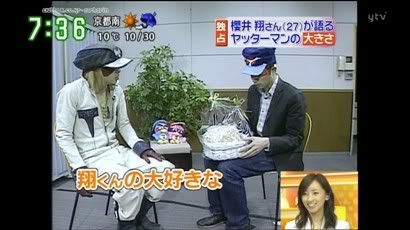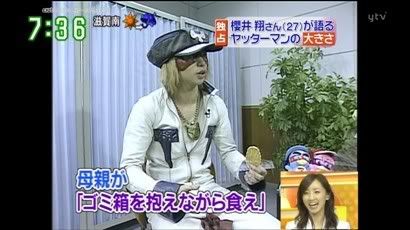 What threw me off was the numerous fan reports they have flooding my LJ friends page. (as a result of the community being flooded.) O_o We get it, you met him and was smitten. Like, he is not Jesus or something, you know? If it were the Second Coming and you were awed, I'd get it.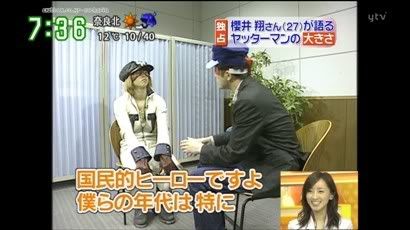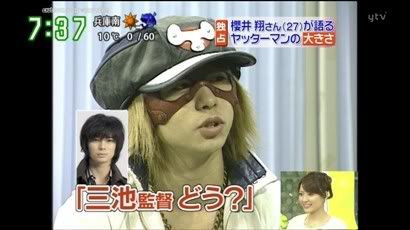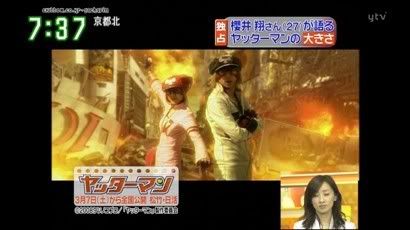 I heard that the movie is kinda great. I look forward to watching it... in a few months' time. (RAWR cinemas here. RAWR.) I like the thing they have going on between Hatori and Arashi. xD He is like... their biggest fan, really. When asked of what other Arashi members said about the movie, Ohno is mute and Jun asked about Miike, Sho said he was probably aiming to work with him. xD Miike Takashi is like, legendary or something. He was behind that movie "4.6 Oku nen no Koi". I watched it. =D I am not going to comment on it. xDDD Oh and "Sukiyaki Western Django" and "Crows Zero". Not forgetting "Zatoichi". xD I have to say, that "Django" one... xD pretty hilarious. I wonder if it was meant to be a comedy. xDDD But of all Miike movies I watched, they're so... varied and interesting. It just pulls you in, even if they're... a bit strange. xD And his works are so different from each other. TO ME. And I don't get Japanese cinema, at least not that well.
I know Fukuda Saki is the girlfriend, but can Gan have a smooching scene with Doronjo? Please? I don't care how. I don't care if it suits the plot. xD