9 November 2008
I was addicted to this Tohoshinki song. But the Korean version because the Japanese version sounds extremely weird. I have to say, I think I remember fangirling over the group, it lasted for a year or so. And then one day, it was gone. Like BAM gone. Strange, isn't it? Now I can't bear to sit through one of their interviews. I knew about Kouhaku but didn't bother to even watch them. Instead, I was braving all the obstacles to watch Johnny's countdown online. And yes, I have NHK on TV, thus I could watch Kouhaku oh-so-easily.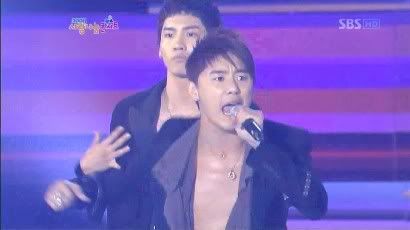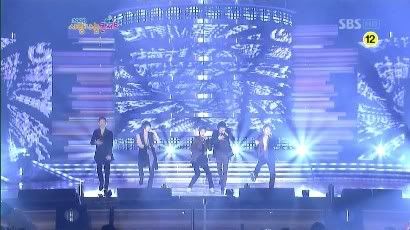 I guess they're not stupid enough. Korean men are... really like... buff and tall as compared to Japanese eh? I mean, I would feel really bad for the ego of Arashi if they stood next to Tohoshinki. xD Johnny's and their really tacky, tasteless outfits, as for Tohoshinki, always chic and stylish. Strange, how I abandoned the talented and manly to the stupid and very gay. xD Well, the gay part is probably fanservice, but you'll never know.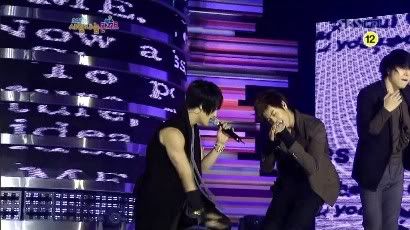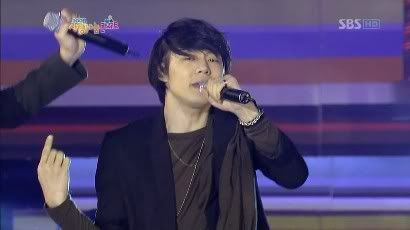 Tohoshinki kick Johnny's Jimusho's asses when they sing and dance. Seriously and they're all 180cm take or give. It is a great boyband of class and quality. That is why they are so famous not only in East Asia but many parts of the world. It is not everyday that such a well-balanced boyband comes along. Of course record companies would want to milk the cow dry. A boyband has a lifespan of... about a decade take or give a few years. Afterwards, if they prevailed, they're sellouts, if they're gone, they're forgotten. Exploit the hell out of them while they're in-demand. That is the key.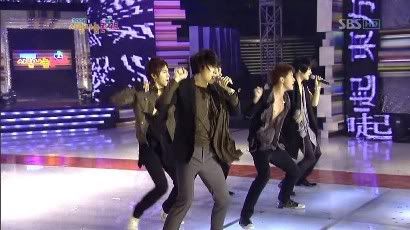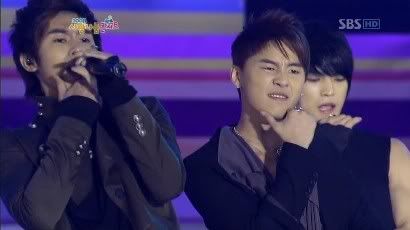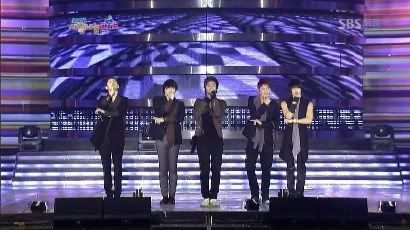 I haven't been keeping up with the activities of this particular group and I am glad to see that they finally let JaeJoong eat. xD But he is no longer my favourite. JunSu is. xD Well, yeah, I still have a favourite despite no longer liking them too much. xD I have to say, I really like their songs, especially the more upbeat ones like... say... "Rising Sun" "'O' Jung Ban Hap" and "Purple Line". They are strangely addictive and makes you listen to them over and over and over again. I didn't really like YunHo, but damn, he's grown into a fine man. Very... uh... what is that word again? Oh, right, SHAGGABLE. xD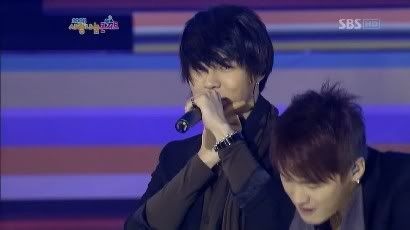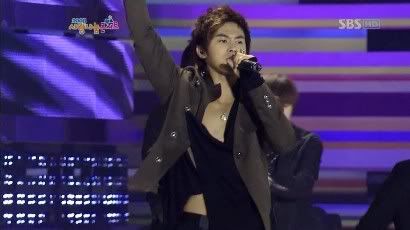 The Korean Entertainment business still confuses me a bit. And I don't understand a word in Korean. Not that I am that familiar with Japanese, but Korean is just... even more confusing. Although I have long since learned to ignore the lyrics, it still bites me a bit, now and then.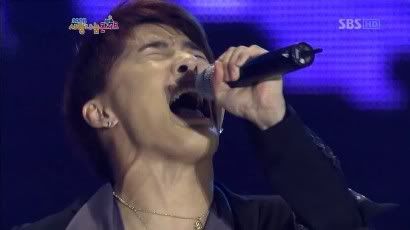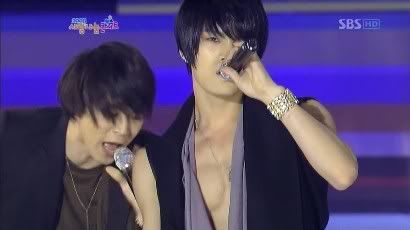 What is up with YooChun's hair? Seriously, if they think it looks good, well, it doesn't. xD It reminds me of a squid, I don't know why. xD Oh or a nautilus-type-shell-thing. Korean performance stages just seem so much more grand and well-designed while Japanese stages are more reserved and cosy. I think. Korean fans are more... fanatical and they make a lot of noise during the performance. At times, Korean boybands lipsynch when they have to do their choreography. I don't like the lipsynching.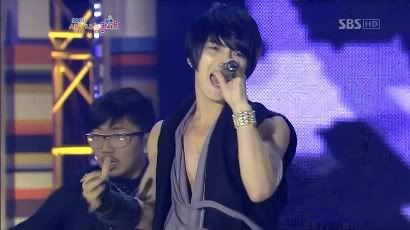 Even if one would be so gutsy (you really do need guts to diss them. The legions of fans are no joke. They'll defend their idols like there's no tomorrow.) as to diss and make fun of them, this group gives one little material to work with. They're that well-rounded. I need to diss something. Let me go watch KAT-TUN or NewS or something. *evil grin*