Winter 2008
Episodes:
10
Starring:
Karina, Hiraoka Yuta, Kishimoto Kayoko, Fukuda Saki...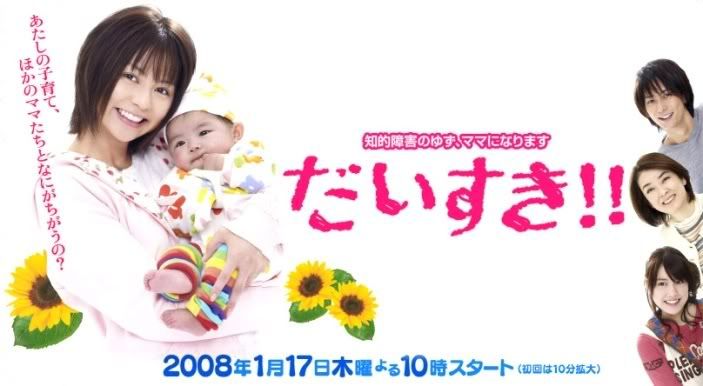 Yuzu is a mentally disabled young woman who fell in love with a mentally disabled young man named Sousuke. Sousuke got Yuzu pregnant and later died getting ran over by a bus. Yuzu's mother initially would not let her keep the baby but then managed to make her mother, Miyoko change her mind. Yuzu's child-raising journey is an especially hard one considering her disabilities, but she was supported by her strong will, her mother, her younger brother - Ren and later Sousuke's sister Kotone came into the picture as well.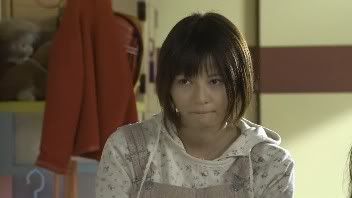 Miyoko is a doting mother who cares a lot for Yuzu. Often, she tried to make Yuzu learn to be independent but has to put in a lot of effort to help her.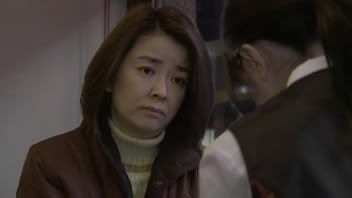 Ren is a caring younger brother who supports his family, thus sacrificing his dream and his girlfriend. Nonetheless, he prioritizes his family.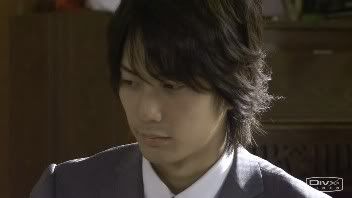 Kotone was a troubled young woman who faced problems in her orphanage in Chiba, she ran away from home and chanced upon Yuzu and was taken in by the family as a part of it.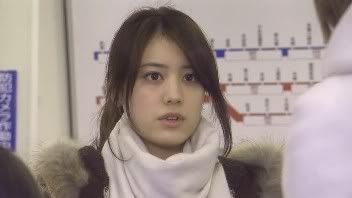 What ensues is a touching and at times sweet story of love and perseverance... and the goodness of family... and how mommies are great... and... T_T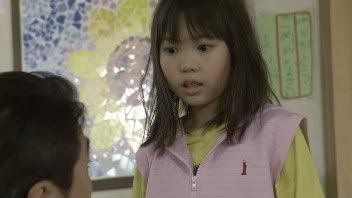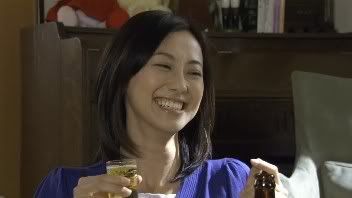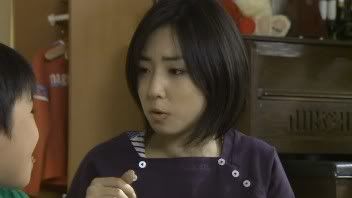 *****
I have to say, I have seen great performances from actors who play the mentally challenged. Karina's is not one of them. But you can tell very well that she tried. That's is all that matters, since Japanese dramas are not well known for their impeccable actors and their skills in acting.
No, really, they're not. We're in it for the pretties. Lets not lie to ourselves. Karina is very pretty. I'd rather see her strut her stuff on the runway or play a hot young woman. She's trying to evolve, to prove that she can act, but its not really working. So she should really just stick to being pretty, its totally okay. BUT, she gets better as the series progresses though. More convincing. Well, yeah... perhaps.
Hiraoka Yuta. Ah~ Is 'Ah~' enough to convey? xD I don't want to go all happy and exclaim that he's hot and stuff. His character is sweet as well. Ah, I'll leave it at that, because I will go on and on about how tall he is and how nice his smile is. I don't want to.
Fukuda Saki. I didn't watch "LIFE". But she has always had a positive image in my head because she doesn't stick to playing the sweet and the kind. That is good for health.
Yuta has nice, cute, baby lion a.k.a. cub teeth. xD SEE? I need to find something else to say or I'll go back to Yuta. Damn~~
I found the first episode especially touching, the rest just revolves around how Yuzu overcame the difficulties she faced while being supported by the people around her. Boring. They had the little girl from Hotaru no Haka play the 5-year-old Himawari. I didn't like her. Though she's a great actress. GREAT, I tell you.
Did I mention Yuta is tall? xDDD I am sorry. And his character is great. He's a man with a burden but he never thought that it was a burden. He made a resolution to watch over his sister and his niece, thus he sacrificed his dreams and his love. T_T Great. I totally forgive Yuta for dumping Hachi. xD Wait... Shouji dumped Hachi. Yuta played Shouji. I shouldn't really~~
See, I am so effing mixed up now. xD LOL.
Its a heart-warming story about family love that extends beyond family ties. Its about how the mentally challenged are also human beings with feelings. Its... T_T
Rating:
4/5