30 June 2008
Ohno and Toma (funny how I refer to Ohno by his family name but Toma by his given name. Its just something I am used to, less letters to type.) appeared on the sorta-roller coaster thing, like guests of the show often do. They described their roles in the drama and then explained that they are wearing their 'costumes' for the drama. Ohno in a smart-looking suit and Toma in outfit that just screams 'detective' to you. At least the detectives like you see in Hong Kong dramas of sorts. xD Ohno was forced to be the captain even if there were only two persons.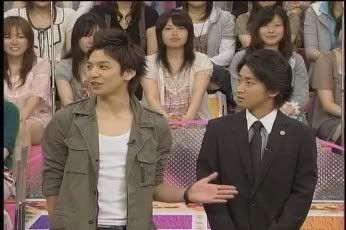 They then changed into the outfits fit for the games they will be participating in. The sticky wall game comes first. Ohno was reminded of his previous disaster of a jump. xD Ohno really looks like he hasn't slept for days, if not weeks. I mean, the man is probably crazy enough to go fishing and sacrificing his sleep. (Since he is so over arts. He had an exhibition. xD He has proven himself.) His first jump did not clear the stage, but he got only 40 points. Toma's jump got them no points but its his first time. So its forgivable. Ohno cleared in his second attempt and got them one gold coin. xD Before that, when the fans told him to clear the stage, and then he was not confident but then agreed, his "Hai" was extremely, superbly cute. When he got it, he clearly wanted to give Toma a high-five, Toma didn't understand the gesture. xD LOL. Toma didn't clear his second jump. Toma has the wrinkle at the side of the eyes when he smiles thing, he is really popular with the ladies. xD Yes, I was reading this book about face-reading.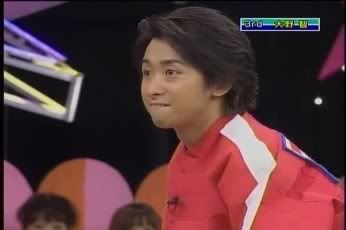 The next game, okay, you know, this is redundant. Just a brief description will do. Ohno and Toma did it so many times and put so much effort into it. I just want to bite the old dude's nose off when their first success was not counted because their useless ball cracked into two. RAWR, they got it in already, its your machine that is malfunctioning. Its your low-quality ball that is not strong enough. RAWR. Okay, I am cool. When they got the ball into the box during their very last chance, they were so overwhelmed they hugged. AWWW. Then they took the two halves of the broken ball and put it on their heads. I knew its going to be a great pair, these two.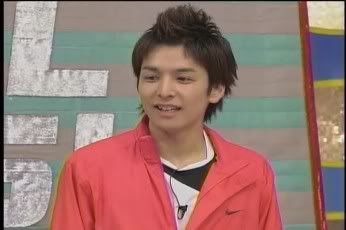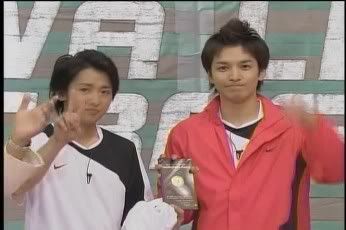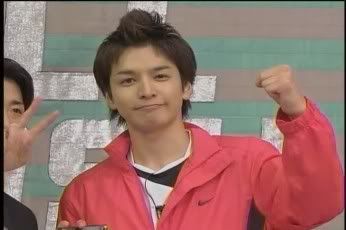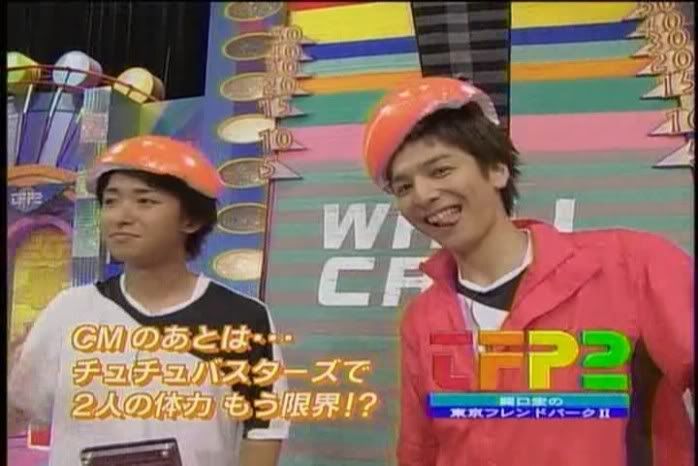 Then it was a thingie punching thingie game. xD Okay, you know, whatever. I know the two were exhausted to the very max. MAKUSHIMAMU exhausted, to borrow Sho's tagline. xD Anyways, Toma was so sweet that he let Ohno go first. Means he had to go on for nonstop because the second round is his turn and the third round is a pair work thing. Toma said that he didn't want to just let Ohno shoulder all the stuff. AWWWWWW. AND HE CALLED OHNO OH-CHAN. OH-CHAN. xD I have only heard Arashi members call him that. Its nice to see Ohno getting along with people other than his group members. I mean, he just doesn't seem to be the social butterfly type.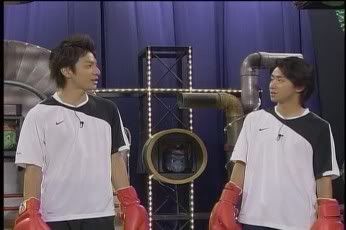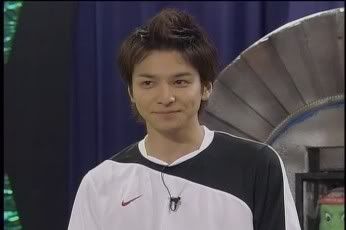 Then it was the answering questions game. Well rather boring in my opinion. Oh then it was the game where you play with the thingie on the table and try to get the thingie into the opponent's hole kinda whatever. I don't know. They lost this one.
Then it was the darts. Ohno wanted a boat and a fishing kit. Toma wanted an LCD TV and a blu-ray DVD player thingie. Ohno's first dart hit the TV and without second thought, he gave it to Toma. xD AWWWW. Toma was then dead-set on getting Ohno his boat. AWWW. But he got a tawashi. There, there, its the thought that counts, really. Ohno's second throw got him ANOTHER LCD TV. xD Toma then really wanted to give Ohno a boat but then, he got himself ANOTHER LCD TV. So Ohno is set with two LCD TVs and Toma has one. xD LOL. Then when they had to throw a dart for a viewer, guess what they got? YES THE LCD TV SAGA WAS OVER YET. xD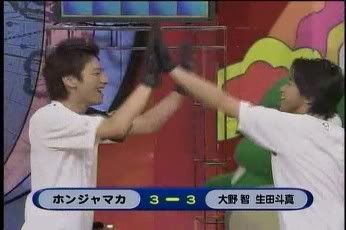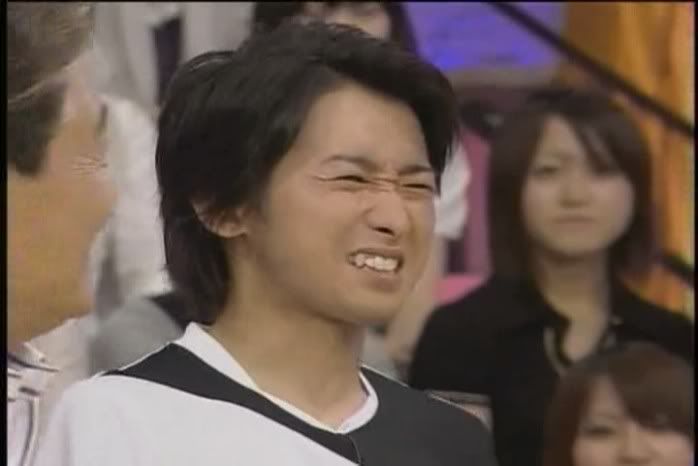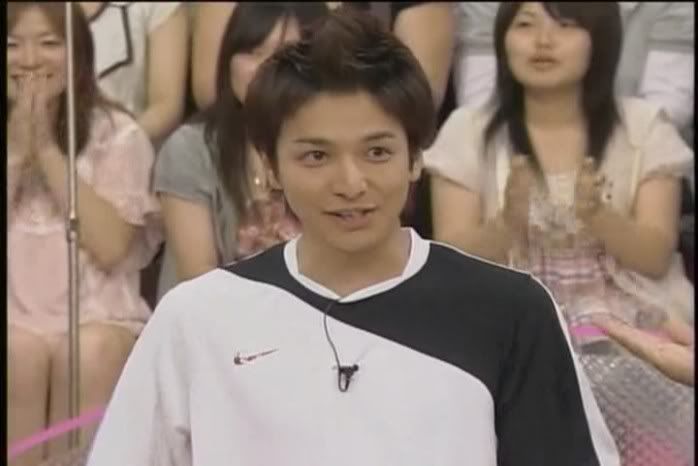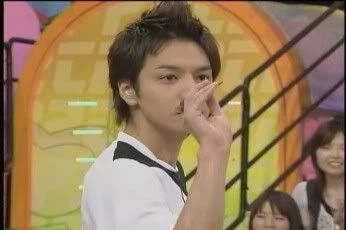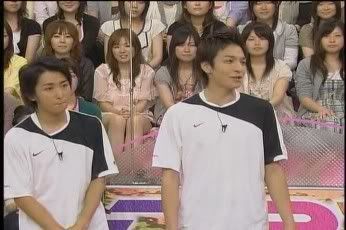 Just let me say that~ Ohno and Toma are getting along well. This is not Arashi, so the chemistry isn't that great, neither do they seem to be really familiar with each other, neither do they have great comedic sense together. But they are getting along well. I had lots of fun watching them.
Okay? xD
I find it really stupid that the hosts have to ask them how did they find the games. I mean, what do you expect them to say? "You asshole, I'll never come again"?. I mean, why ask when you know they'll say that they had fun.
P/s: Is everyone not addicted to Tackey and Tsubasa's new song "Koiuta"? I know I am. xD Its a very nice song.